HOW TO INSTALL THE NOPCOMMERCE ON PLESK PANEL?
nopCommerce is an eCommerce Platform which runs on the ASP.NET and one of the fastest-growing eCommerce applications. As it is an open-source application, users can download and install directly on their hosting with Softsys Hosting. Following are the steps to install nopCommerce with Plesk Panel.


1. At the time of publishing this article, nopcommerce version is 4.20,which can be downloaded from this

URL

. You will need to login to Download the Installer.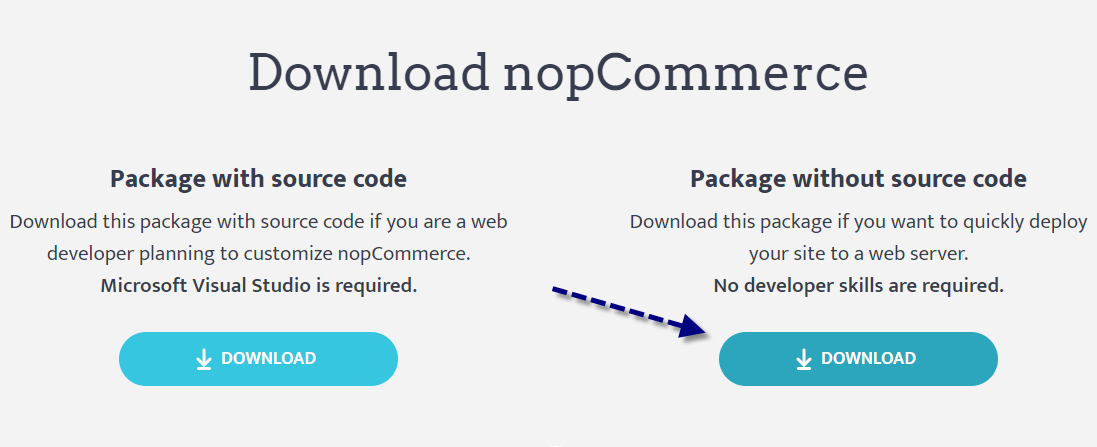 2. Login to the Plesk Panel. Upload and extract the zip file to the httpdocs folder.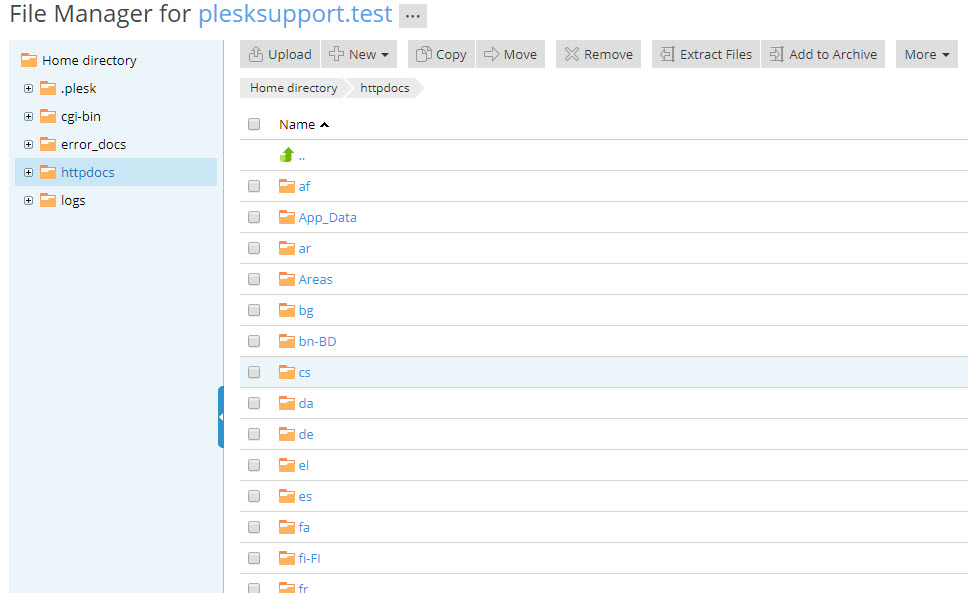 3. Create an MSSQL Database and User that you want to be added to your nopCommerce installation.

4. Once the zip file extracted, you will see below page for nopCommerce installation when you browse the website.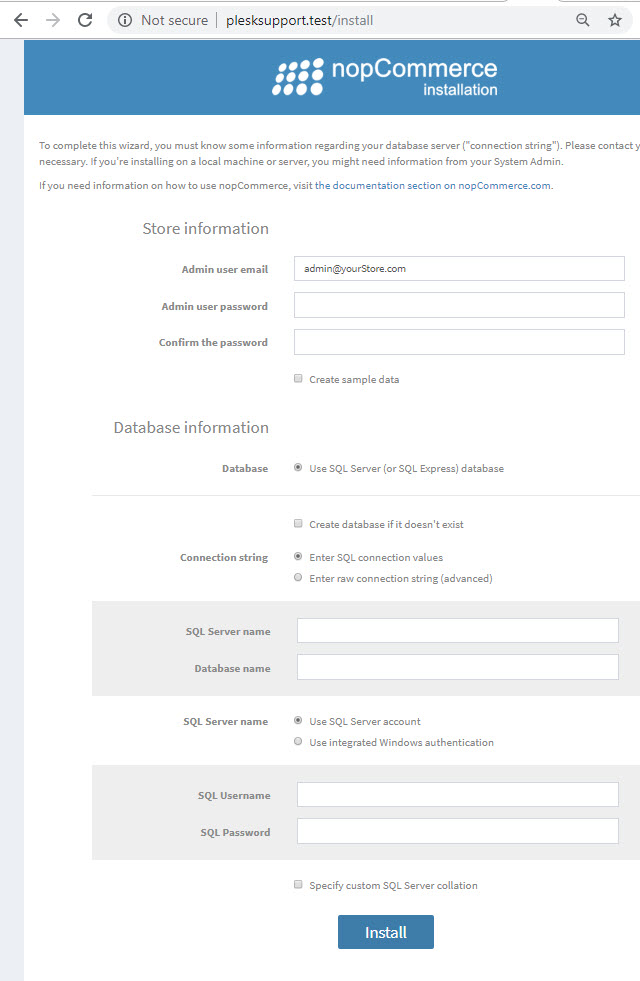 5. Fill the required details and click on the Install button.

Store information :

Admin user email: Email account to login Nop-commerce

User password: Your password

Confirm the password: Same password as above

Database Details :

SQL Server name: DBServerIPAddress

Database name: Your Database

Password: Your Database Password

6. Click on Install.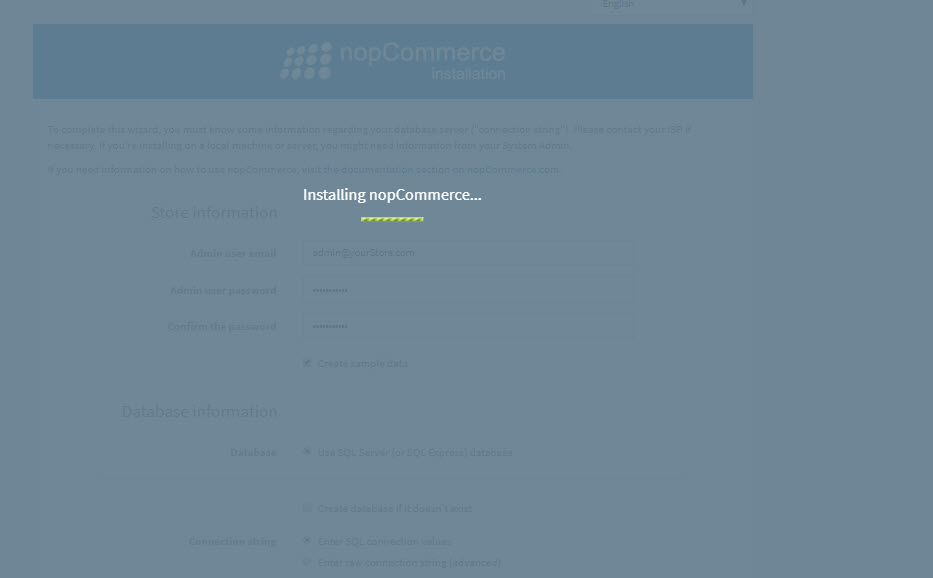 7. Below screen confirms that Nop-commerce is installed.