SiteLock: Free Scan
SiteLock Lite is being added to all new hosting accounts. SiteLock Free Scans provides you with a free malware scanner that searches for malware by scanning the sitemap of your website for infections.
Benefits of a Free SiteLock Scan:
Early Detection - You'll receive an immediate email alert if malware is detected.
Avoid Blacklists - With early detection, you can act promptly to remove the malware and keep clear of search engine blacklists.
SiteLock Free Scan is, as the name suggests, a free product with great benefits, but upgrading to SiteLock Find, Fix, or Defend will give you additional security and peace of mind:
Features of SiteLock Find, Fix, or Defend:
Note:
All of the following features are available with Prevent Plus plans. For specifics on what features each plan includes, please
click here
.
Daily Malware Detection Scan
File Change Monitoring
Database Malware Removal
Targeted Attack Blocking
Malicious Bot Protection
Reputation Management (business, phone number, spam, SSL, domain, or postal mail verification)
SiteLock CDN or Web Application Firewall
PCI Scanning
CMS Vulnerability Scanning & Patching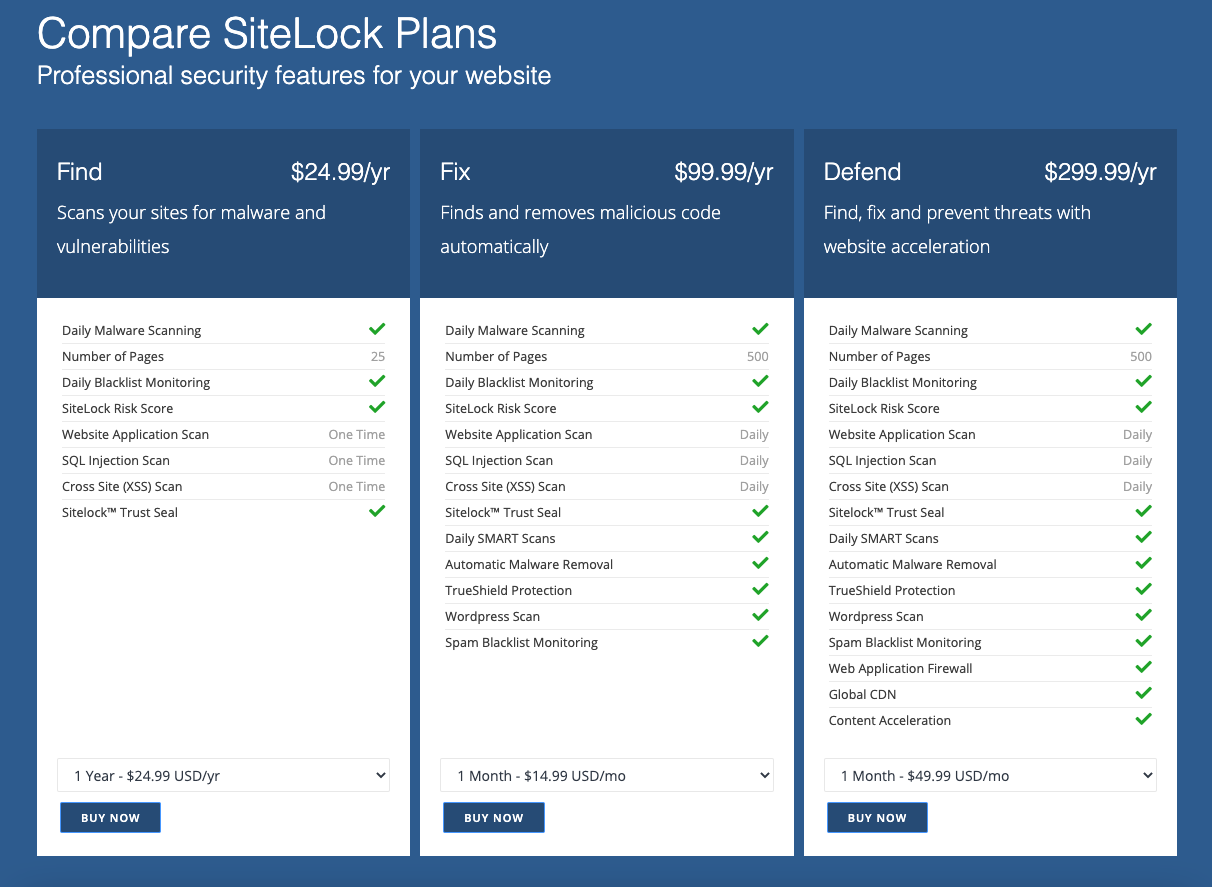 FAQ
Q. Will this cause my site to run slow?
A: SiteLock Free Scan runs only for 15-20 seconds/day and doesn't have any material impact on your website during the scanning period.
Q. Can I cancel the scan?
A: You can cancel the Product from your SoftSys members account whenever you want.