Sometimes you wish to increase/decrease the size of the mailboxes. In this tutorial, we'll walk you through setting up mailbox quota from MailEnable console.
1. Start Mail Enable console from Start menu in Microsoft Windows. Go to
Start
→ search for
Mail Enable
in
Apps
→ once found click on
MailEnable
icon.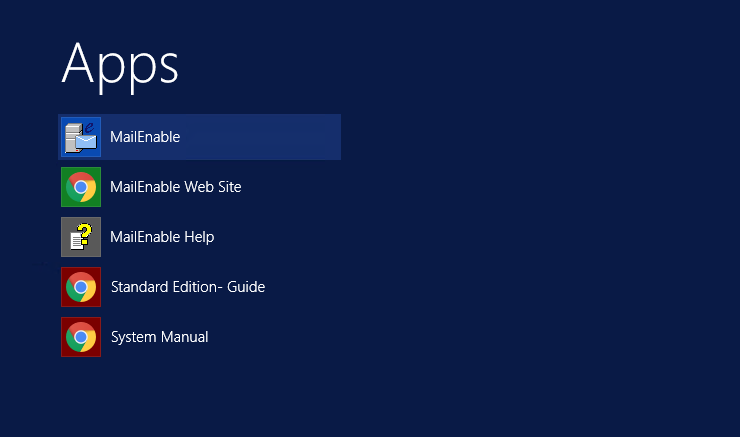 2. The MailEnable Administration program will open and you will be presented with a window similar to the following.
3. Expand postboxes and navigate to mailbox you wish to setup mailbox quota for. Select the mailbox, right click on it and select properties.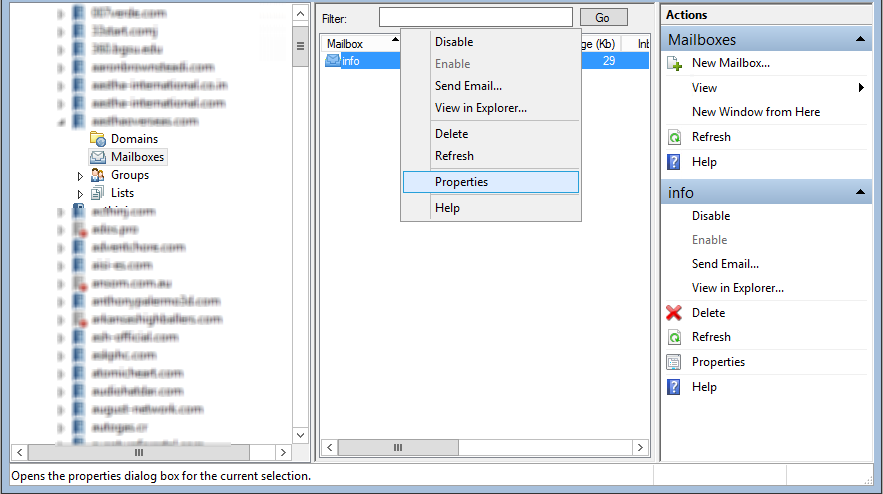 4. On the next screen, under General tab you can specify mailbox quota in KB and click OK.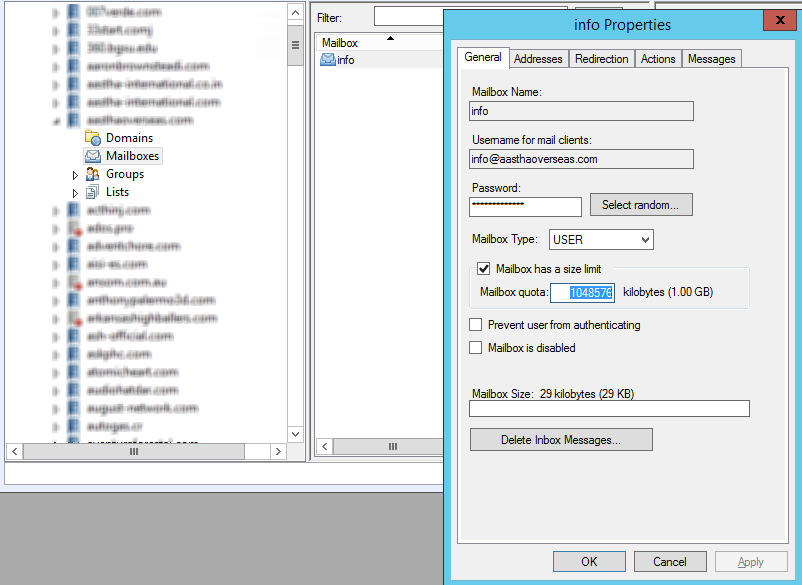 You have now set quota for your mailbox.