A Mailbox in MailEnable is a storage area for email sent to the server from the Internet. When your server users connect via POP with a mail client, they connect to a Mailbox in order to retrieve their email. In this tutorial, we'll walk you through to add a mailbox in MailEnable console.
1. Start Mail Enable console from Start menu in Microsoft Windows. Go to
Start
→ search for
Mail Enable
in
Apps
→ once found click on
MailEnable
icon.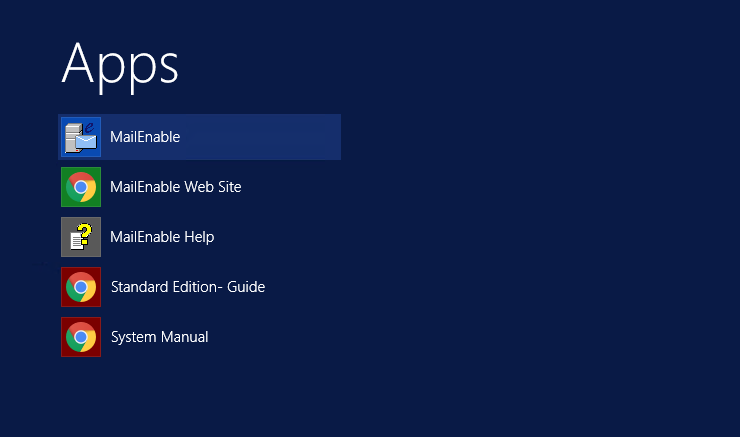 2. The MailEnable Administration program will open and you will be presented with a window similar to the following.
3. To create a mailbox, click the post office branch. Click on
Create Mailbox
link displayed in right hand side window.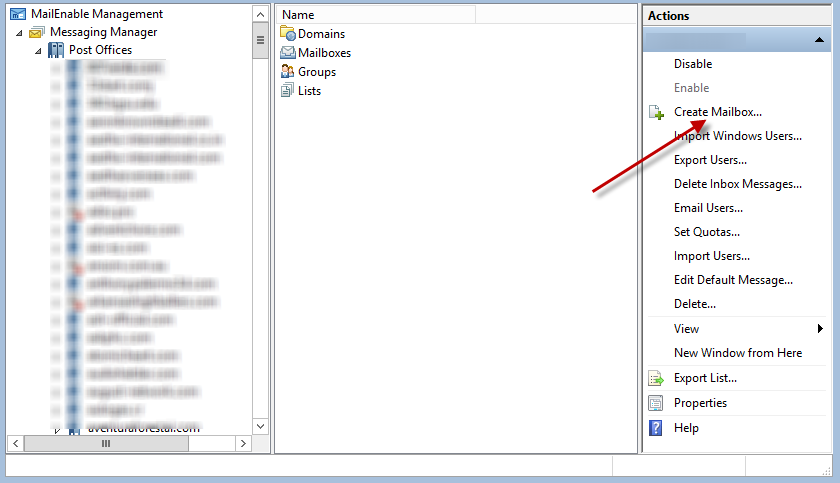 4. Specify
Mailbox Name
, where you enter a name for the mailbox you are creating. Enter password you wish to set for your mailbox or you can simply generate one by clicking the
Random
button. Select
Mailbox Type
as User or Admin according to your requirement and click on
OK
button.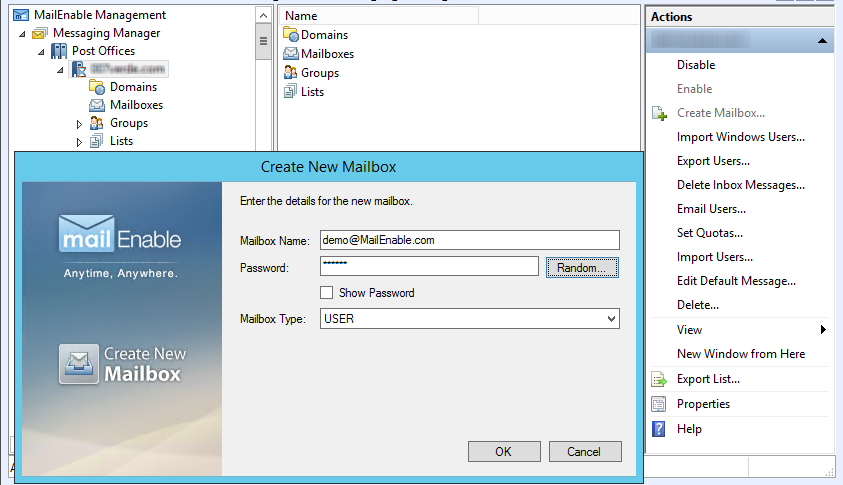 You have now created a mailbox.